Dynamic copywriting to ground, guide, and grow your service-based business.
Helping premium service providers leverage copywriting for authentic, aligned, and lasting client connections.
The Right Words Work Wonders.
From your website home page to a post-engagement follow-up email, words are your chance to connect with a client at every touch point of your service. 
And when every touch point provides a consistent, thoughtful, and valuable interaction with your brand, you make a client for life – the loyal kind who opens your emails, refers you to their network, and continues booking your services for years. 
I call that a thriving copy ecosystem – a strategic approach to the language around your service that efficiently attracts, converts, and sustains a first-class clientele.
Combine my writing chops with your expertise, and we can create a well-founded copy strategy that holistically supports your clients, brand, and professional goals.
Here's How We Can Work Together
Elevate your digital presence with words that connect with your ideal clients, showcase the value of your service, and generate more sales.
Center your values, deeply connect with your ideal client, and cultivate a voice that grounds your brand and unifies your messaging across any channel.
Sales decks, landing pages, email copy – you name it. I craft conversion-focused sales copy to elevate the client experience throughout your sales funnel.
Premium partners benefit from priority access to me and substantial messaging support – your pathway to sustaining a consistent and powerful brand. For returning clients only.
Amanda is very organized, experienced, and self-motivated with great writing skills. Her work exceeded my expectations. She completely got my vibe right from our first conversation. With little guidance from me, she picked up my content and turned it into a masterpiece.
It's due to Amanda's smart words and copy that I can say that my business is absolutely BOOMING.
I had been following Amanda's work for a while and found her to be hilarious (an undervalued trait in the BEST writers ) and Wisconsin-grade reliable.
Amanda took my knowledge, condensing it and expressing it in an efficient, approachable way for my customers to understand and appreciate. She was pleasant, super easy to work with, prompt and professional.
Amanda is an awesome human & her personality fit mine! I just knew she could write in my brand voice!
Amanda has been key in growing my business, serving my clients, and keeping me sane in a business with lots of uncertainty. If you're looking for a writer to assist in website copy, brand messaging, capabilities decks, social media, and more, reach out to Amanda. She's the best.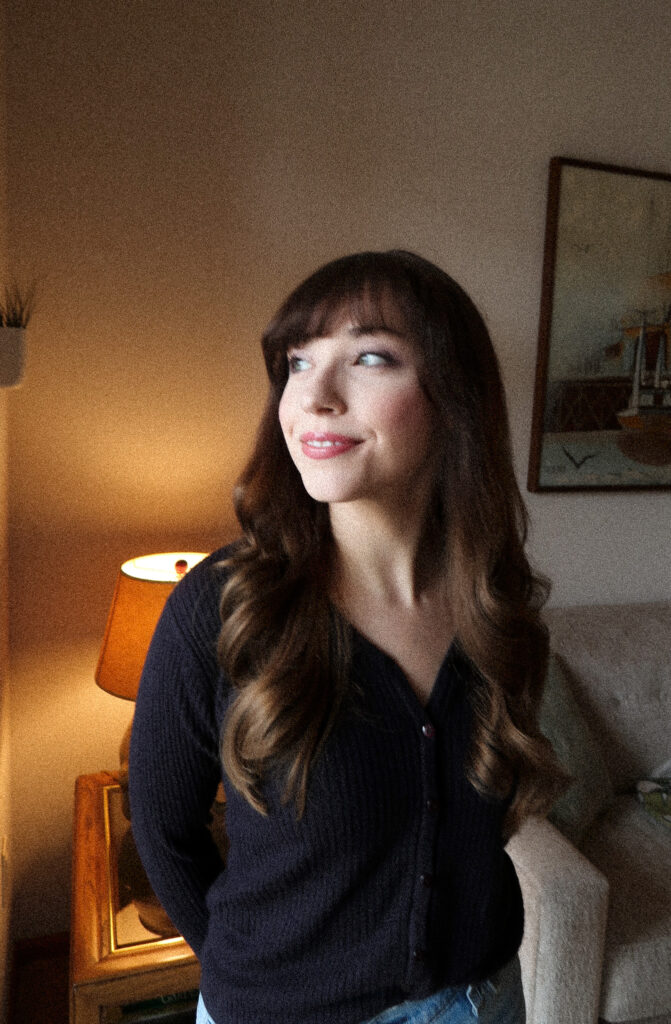 Amanda Brashi
Founder, CEO, Conversion Copywriting Specialist
I'm Amanda Brashi – a conversion copywriter helping service providers embrace the written word to cultivate growth and fruitful client relationships. 
I have a Bachelor of Arts in English – Professional Writing & Publishing – from the University of Wisconsin Whitewater. Plus, over four years of experience collaborating with service-based brands on websites, course launches, email campaigns, and more. 
Compelling messaging that reflects your values AND supports your growth as a business is a challenge – especially when you have a strong vision but can't find the words to articulate it.  
Whether you need messaging to accompany your next level of growth, complex writing tasks taken off your plate, or holistic creative strategies to support the brand you've always dreamed of building, I'm here to help – keyboard in tow.
Want five copy tips for a better digital client experience?
Ask, and you shall receive.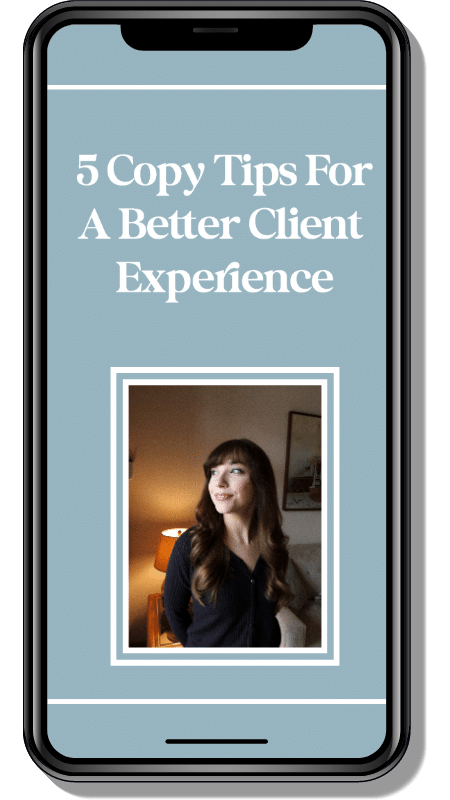 client projects delivered.
years of professional writing experience.
Bachelor of Arts in English - Professional Writing & Publishing.
Root your vision, values, and purpose into a copy strategy that defines and guides your brand.
Develop a brand voice that's consistent, cohesive, and effective across channels.
Attract best-fit prospects and foster a community of loyal clients who continue to book your service.
Strike a balance between the go-go-go and focusing on what you do best.